The Autism Center at Hospital for Special Care Earns Highest Recognition As Nation's First Level Three Patient Centered Specialty Practice
July 2, 2018
NEW BRITAIN, Conn. (July 2, 2018) — The National Committee for Quality Assurance (NCQA) has recognized the Autism Center at Hospital for Special Careas the nation's first and only level-three Patient Centered Specialty Practice (PCSP). Level-three recognition is the highest that a specialty practice can achieve. The Autism Center at HFSC first achieved level-one PCSP designation in 2015.
"The number of cases of Autism Spectrum Disorders has been rising, with the latest numbers from the Centers for Disease Control and Prevention (CDC) putting the prevalence at one in 59 children. This increase in prevalence has fueled the need for improved diagnostic, educational, and treatment services for children and adults with ASD," said Hassan M. Minhas, MD, Medical Director of Outpatient Services at the Autism Center at Hospital for Special Care. "Our services have been specifically developed and tailored to meet the highly complex needs of children and their families impacted by ASD. Our approach is holistic, and incorporates the multiple facets that ASD affects."
"NCQA Patient-Centered Specialty Practice Recognition distinguishes practices that communicate, collaborate and integrate care in ways that patients want and that improve quality," said NCQA President Margaret E. O'Kane. "I commend the team at Hospital for Special Care for its achievement, and for its commitment to continuous improvement."
NCQA Patient-Centered Specialty Practice (PCSP) Recognition is an innovative program for improving specialty care. With a set of standards that describe clear and specific criteria, the program gives practices information about organizing care around patients, working in teams, and coordinating and tracking care over time with primary care and specialty care colleagues. Each of the three levels of NCQA PCSP recognition reflect the degree to which a practice meets the requirements, elements and factors that comprise the standards.
"Our commitment to our patients and their families guides our service development and delivery. We have provided autism care to more than 1,700 individuals to date and will continue to expand access care to meet urgent community need," said Lynn Ricci, FACHE, President and Chief Executive Officer, Hospital for Special Care. "Support from key stakeholders including the American Savings Foundation, Connecticut Health and Educational Facilities Authority, Richard P. Garmany Fund of the Hartford Foundation for Public Giving and many others will ensure we continue to lead the nation in supporting children and families impacted by ASD."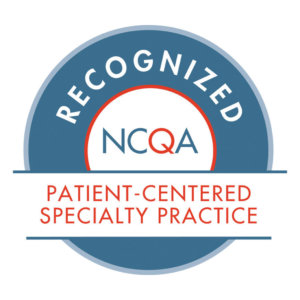 PCSP recognition is modeled on and complements NCQA's Patient-Centered Medical Home (PCMH) Recognition program, the most widely adopted medical home model in the country. A medical home is a way of organizing primary care that uses teamwork and technology to improve quality, improve patients' experience of care and reduce costs. PCSP recognition highlights the "neighbors" in medical specialties that surround and inform the medical home and colleagues in primary care.
The Autism Center at HFSC, which serves youth and families from across Connecticut, includes the only autism-specific inpatient unit in Connecticut, a comprehensive outpatient center anticipated to provide nearly 8,000 visits this year and will soon expand services to provide a partial hospital level of care.
About NCQA 
NCQA is a private, non-profit organization dedicated to improving health care quality. NCQA accredits and certifies a wide range of health care organizations. It also recognizes clinicians and practices in key areas of performance. NCQA's Healthcare Effectiveness Data and Information Set (HEDIS®) is the most widely used performance measurement tool in health care. NCQA's website (ncqa.org) contains information to help consumers, employers and others make more informed health care choices.
About Hospital for Special Care
Hospital for Special Care (HFSC) is the fourth largest, free-standing long-term acute care hospital in the U.S. and the only one in the nation serving adults and children. HSC is recognized for advanced care and rehabilitation in pulmonary care, acquired brain injury, medically-complex pediatrics, neuromuscular disorders including ALS research, spinal cord injury, comprehensive heart failure and comprehensive inpatient and outpatient treatment for children and adolescents with autism spectrum disorder. Located in New Britain and Hartford, CT, HFSC operates inpatient and outpatient facilities serving Southern New England and the Tri-State area on a not-for-profit basis. For the latest news and information, please visit www.hfsc.org, and follow us on Facebook @HospitalforSpecialCare.